The first half of 2022 was filled with incredible milestones for Airbus in Latin America. We were thrilled to start the year with an A220 tour throughout Latin America after having to postpone it in 2020. The new aircraft type traveled for the first time through the tropics, to the heights of the Andes and across the largest metropolises in Latin America. 
The tour started in the Latin American gateway city of Miami, where lessors and Airbus employees enjoyed a flight over the beautiful Florida Keys and Everglades. The aircraft would then travel to Mexico City, where it flew over Mexico's iconic Iztaccihuatl and Popocatépetl volcanoes and around Chilpancingo. Next was Panama, which brought Davos, the name of Swiss A220, over two oceans during its flight over the Central American Isthmus, before heading out for its South American debut.
After the A220 completed a nearly six-hour flight to Santiago de Chile, the aircraft spent a week on static display at FIDAE, Latin America's largest air show. It was a triumphant return to FIDAE after four years and a cancellation in 2020 due to the pandemic. The aircraft conducted several demonstration flights for customers and authorities, offering breathtaking views of the Chilean Andes and America's highest peak, Aconcagua.
At FIDAE, the A220 was the centerpiece of Airbus products, standing alongside an impressive display of Airbus Helicopters and an A330 Multi Role Transport from Air Tanker. During the show, Airbus also announced the launch of its Community Impact partnerships with four Latin American Non-Governmental Organizations (NGO), reinforcing our pledge to create social value in the local communities where Airbus is present. The four beneficiary NGOs, Fundación Avina, TECHO, Tremendas and United Way Colombia all have missions that align with Airbus' shared values, which include advancing humanitarian work, youth development, inclusion and environmental stewardship. The community impact projects, which will be carried out in Argentina, Brazil, Chile, Colombia, Mexico and Uruguay, will allow employees and customers throughout the region with the opportunity to volunteer and contribute to the betterment of their communities.
After an invigorating week at FIDAE, the Swiss A220 flew east to the capital city of Buenos Aires, where it was received by dozens of aviation spotters waiting to snap a shot of the aircraft's first landing in Argentina. Argentina's demo flight was probably my favorite because it made a heart around the easternmost point of continental Argentina and part of the Río de la Plata.
Like all good things, the tour ended in São Paulo, the largest metropolis in the Americas, where it received a spectacular water salute at Congonhas airport upon landing. The end of the tour was bittersweet for both the Davos crew and Airbus team after traveling together for two weeks and sharing a passion for aviation and Latin America every step of the way.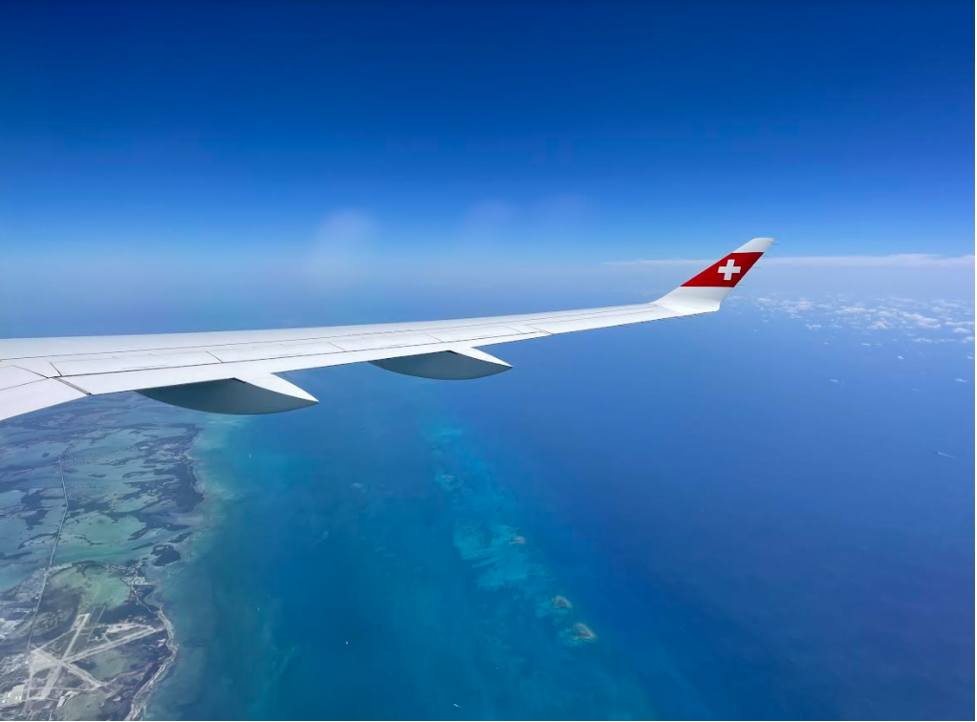 Davos rounds Key West on the way back to Miami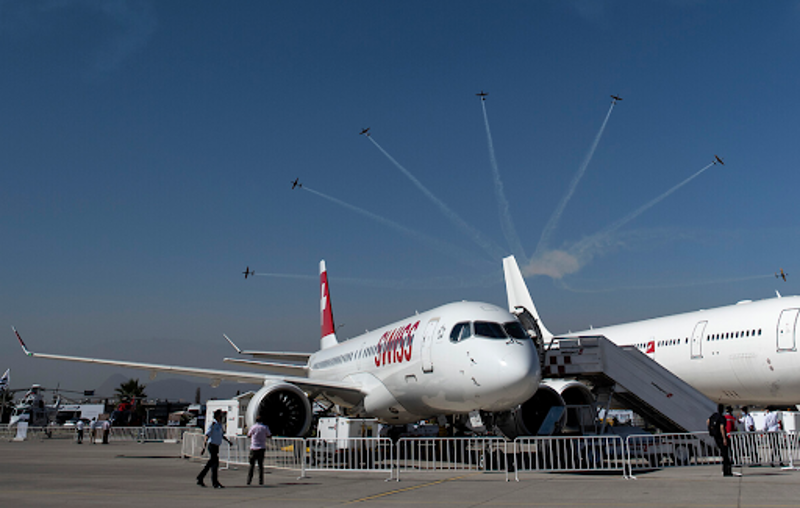 Davos on static display at FIDAE alongside the A330 MRTT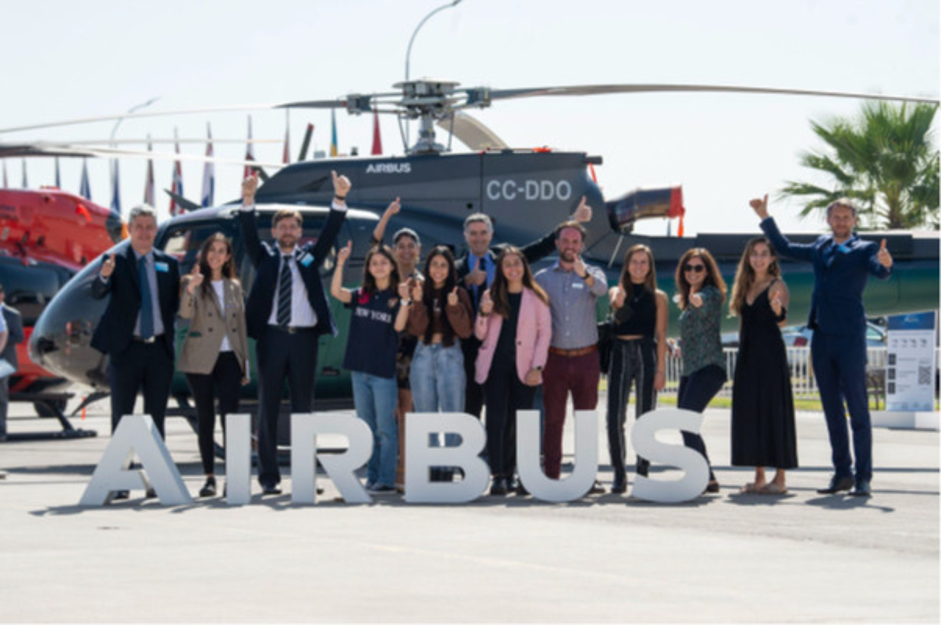 Airbus team with Latin America Community Impact partners at FIDAE