With the design of our new freighter, the A330-200F, Airbus took the opportunity to learn even more about the A330's capabilities. The margins in the structure allowed us in 2008 to offer a 5t (tonne) MTOW (maximum take-off weight) improvement to 238t on the A330-200 passenger aircraft.

Previous key learnings have set the base for us to analyze further MTOW improvements to the A330-300. Today, we are offering a new 235t MTOW option on the A330-300 by adding 2 tonnes to our previous maximum design weight.
This extra 2t will provide another 135nm (nautical miles) of range and up to 1.4t of cargo at ranges of over 4200nm. With a typical two-class configuration of 300 seats and 235t MTOW, the A330-300 would cover all regional operations to and from Miami, or would allow the right capacity increase on trunk routes. The extra 1.4t of cargo on a route such as Miami-Sao Paulo operated daily would bring additional $1 million of revenue per year.
The new 235t design weight will be available on production A330-300s as of 2012 and is yet another step Airbus has taken to extend A330 Family competitiveness into the future.
This new weight option will further strengthen the A330-300's positioning within the A330 Family. Out of nearly 250 A330 Family aircraft sold in the last 3 years, the A330-300 has had 150 orders, many of those coming from A330-200 operators needing to extend their A330 Family with its biggest and most cost efficient member.
For short or long regional missions, the A330-300 offers unbeatable seat mile costs compared to other aircraft. This explains the high level of success it has enjoyed in the recent years, in particular in regions like Asia where it is successfully operated on many trunk routes.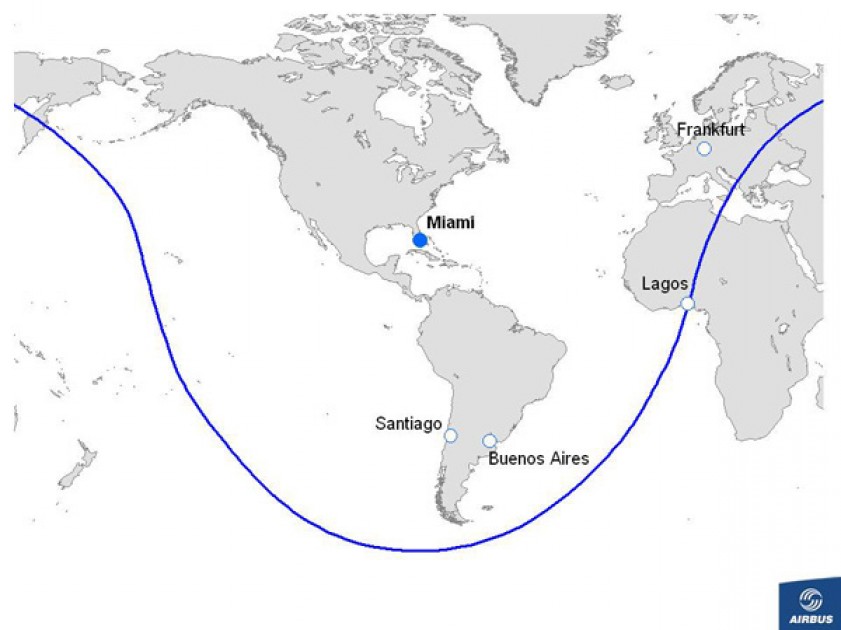 The A330-300 provides the right capacity with enhanced range