Many of Latin American airports suffer from close proximity to terrain and obstacles that directly affects accessibility and safety. In some occasions, these airports are also located in busy terminal airspace making air traffic management even more problematic.
Modern aircraft using GNSS (Global Navigation Satellite System), such as the A320 or A330 Family, are capable of flying RNP-AR (Required Navigation Performance – Authorization Required) flight procedures that can greatly help operators achieve operational savings while enhancing safety.

RNP-AR flight procedures bring the necessary flexibility as a result of its unique curved approach capability (see picture) free from ground aids. Going around mountains and obstacles is now achievable and has already proven to be the best answer for operators in challenging areas. These approaches often provide better minima than non precision conventional procedures, creating several types of savings for the operators; reduction in missed approach, diversions or cancellations.

RNP-AR procedures have already been designed and published in several airports in Latin America, including Quito, Ecuador, and Tegucigalpa, Honduras. Safety is always a good driver as RNP-AR procedures are meant to be flown automatically on fully protected trajectories. Recently, Quovadis, an Airbus subsidiary, was awarded a major project in Tibet to design procedures for airports located in the Himalayas -- with similar characteristics to airports located in the Andes -- for access, payload and safety reasons.

RNP-AR trajectories can also be designed to be quite shorter than the conventional procedures, creating important fuel savings for the airline industry. South African Airways is currently working with Quovadis to shorten the arrivals and departure procedures at Cape Town International Airport by an average of 15NM.

Whether it is for safety or operational savings, Airbus customers can fully benefit from their aircraft capabilities with RNP AR.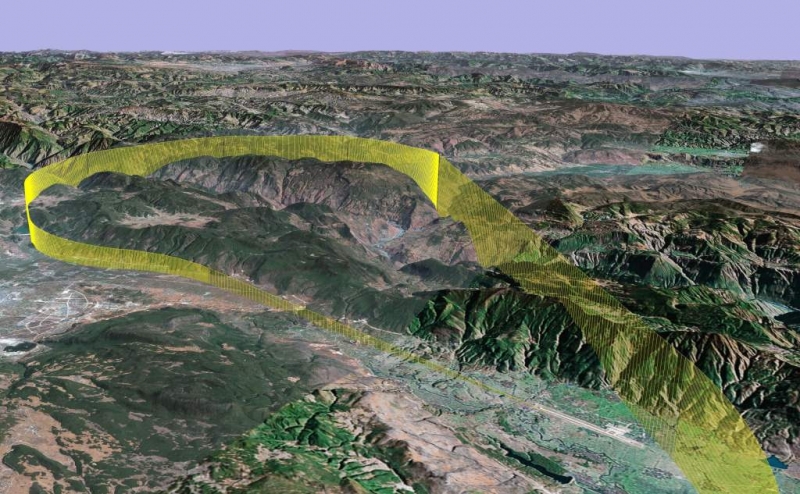 RNP-AR Curved Approach (Image from Google Earth)